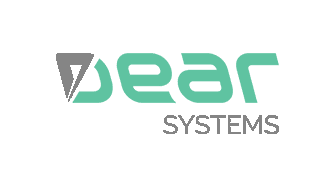 Dear Systems is a robust cloud-based inventory software for QuickBooks.  You'll benefit from order management, warehouse management and production management. Improve your inventory accuracy and enjoy easier purchasing decisions to reduce stock outs and over stock.
Reorder with advanced purchasing an multi currency
Easily track pack sizes, batches and expiry dates.
Enjoy high volume point of sales features.
Create and save custom inventory and sales reports
Built-in eCommerce platform lets you easily sell wholesale online.
Assemblies, BOMs, Production orders help you track your manufacturing
Using the robust mobile warehouse app will reduce your latency and increase inventory accuracy.
Accept one-click online payments, or create custom invoices.

The 3PL Central Warehouse Management System offers the latest in warehouse management technology. If you are a smaller business that doesn't own a warehouse, or you outsource the housing of products to a 3rd party, 3PL is an excellent software to consider.
Integrates with all major market place shopping carts
Integrates with QuickBooks and QB Online, and lets you create invoices that send automatically.
Integrates with Cin7
Integration with TMW Truckmate, automatically creating booking orders and helping ensure accounting is accurate.
Integrate with all major shipping solutions that work with every major delivery company, giving you the ability to shop for the best shipping rates without leaving the platform.
EDI solutions that are tailored to your workflow, and integrate with all the industry-leading EDI providers.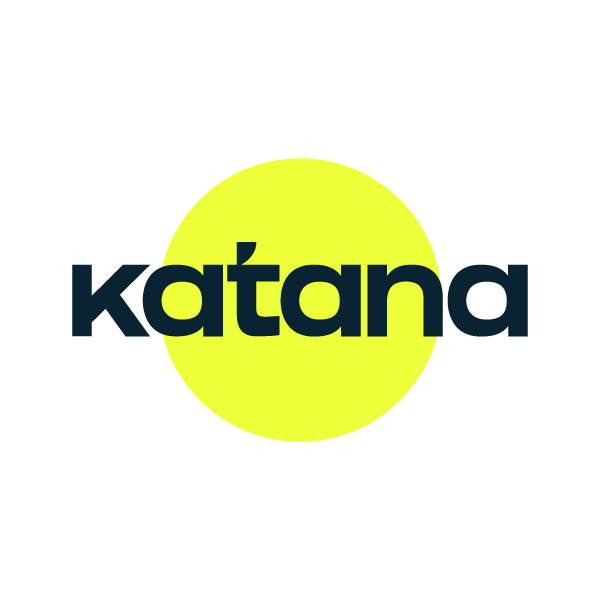 Katana is MRP Software. Do you need production variations, options and custom work orders to automatically flow into your inventory softwae? When the options are selected in Shopify or other eCommerce platforms, those variations will flow into KATANA's Sales Order and Work Order. This is KATANA MRP's highlight.
Manage orders with estimates and sales orders
Seemlesslly integrate with major eCommerce platforms
Katana Strong manufacturing features include configurable BOMs
Plan production using automation features based on ROP, supply and demand
Light warehouse management
Priced well for small companies under the $5M mark
Integrates with QuickBooks Online
Mobile shopfloor tracking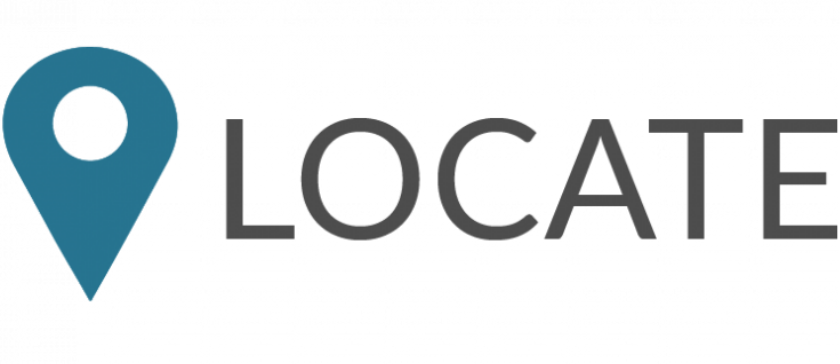 Locate offers everything you need to manage levels of inventory accurately in your own warehouse(s) plus other warehouses. Locate was designed by a long-time Fishbowl Inventory expert and partner, George Keliher. He began working in a warehouse 30 years ago. Since then, he has helped hundreds of warehouses find success with inventory software. Locate is his final passion before retiring.
Features:
Cloud-based with a two-way integration to QuickBooks hosting a chart of accounts
Purchase order automation and tracking
Barcode scan capability with mobile app included
Estimates and sales order management with shopping cart integrations
Parts and vendor parts with lot and serial number tracking
API and reporting capabilities
Light manufacturing

Built for manufacturers, MISys integrates seamlessly with QuickBooks and other accounting software to help you improve production efficiency. It is a modular software that allows you to add functionality when you need it, and it's scalable, so it will work for you as your business grows.
Inventory management software primarily for manufacturers in the SMB
Integrates with QuickBooks versions and Sage versions
Automated advanced Materials Requirement Planning (MRP) for both purchasing and manufacture planning
Serial and Lot number tracking to meet FDA requirements and manage recalls
Location and bid tracking for inventory visibility and control
Bar code tacking to reduce human error and improve accuracy
Job forecasting and production variance reporting
Mobile web-based interface
Works for manufacturers in the following industries: electronics, food and beverage, auto parts, chemicals, health and beauty, medical device, pharmaceutical, plastics, industrial machinery and transportation.

Sixty percent of Cin7 customers manage inventory in their own warehouse. What do the other forty percent do? They use 3rd party warehouses services. Cin7 integrates with the most popular 3rd party warehouse software such as, 3PL Center, 24/7 Enterprises and Amazon FBA, just to name a few. Currently, 54 3PL software integrations are available to Cin7 users.
If you supply to large retailers such as Ace Hardware, Macey's, Kohls, JCPenny, Walmart etc consider Cin7. It handles the EDI integration required by these big players.
All web based inventory control and warehouse management for multi channel SMB
Integrates with all QuickBooks versions and Xero
Store front point of sale transaction capability
Over 450 integrations including: B2B and B2C eCommerce integrations. EDI integrations, 3PL integrations, parcel and freight software integrations
Multi entity capabilities for companies in multiple countries or established for multiple sales channels.
World wide distribution grate for Apparel, beauty, furniture, food and beverage and appliances
Lot number and serial number tracking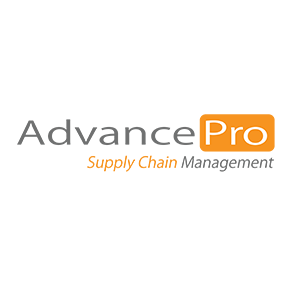 Advanced Pro Tech is a mature robust desktop based inventory management software that's been around since 2001.
Features:
Robust android based WMS
Barcode scan capability with mobile app included
Purchase order management, automation and tracking
Features focus on the apparel, footwear and uniform industries.
Integrates with both QuickBooks Desktop and QuickBooks Online
Integrates with major CRM, eCommerce and Shipping platforms
Sales features estimates, sales order and integrates with POS
Parts and vendor parts with lot and serial number tracking
API and reporting capabilities
Light manufacturing for QuickBooks desktop users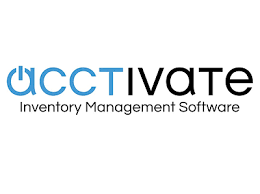 Acctivate is a robust desktop based inventory management software
Enjoy landing costs even after your parts are consumed
Integrates with QuickBooks desktop only
Acctivate is unique in that it accomodates for multi unit of measure commonly needed in the meet packing, lumber and steel industries.
Serial and Lot number tracking to meet FDA requirements and manage recalls
Location and bid tracking for inventory visibility and control
Bar code tacking to reduce human error and improve accuracy
Job forecasting and production variance reporting
Mobile web-based interface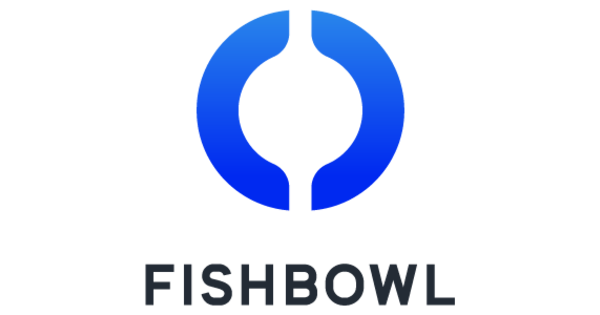 The most popular inventory software for QuickBooks. Fishbowl is a robust inventory software company providing many solutions: Fishbowl Manufacturing, Fishbowl Warehouse, Fishbowl Online, Fishbowl Time and Fishbowl hosting services to name a handful.
Fishbowl's main menu item is it's unique pick management screen
Integrates with all QuickBooks Desktop, Quickbooks Online and Xero
Store front point of sale transaction capability
Integrates with all the popular eCommerce platforms and shipping software
Robust warehouse management with barcode scanning
Automatic purchasing and production planning capability
Lot number and serial number tracking
Schedule a Discovery Interview
Do I need ERP?
ERP simply said is an all in one business management software. There are many types of business segments that require management whether you provide products or services. The major types are: marketing, accounting, operations and HR. The types of software that manage these are: CRM, accounting, inventory management and labor tracking. CRM keeps track of business contacts such as leads, customers, vendors. Then tracks the conversion from leads to customers. Inventory management begins as a tool to control inventory, then expands into other areas of more specific inventory related tasks. Accounting software helps manage AR and AP. It helps executives and directors make sound business decisions by providing financial reports. Labor tracking software can manage time entries and or payroll of internal production labor or external services you provide.
ERP stands for enterprise resource planning. Enterprise refers to the all in one characteristic of the software. Resource can refer to the human resources, plant space resources, production machinery or inventory resources. Planning looks at the management of those resources in all departments, the planning and historical performances.
Not Inventory Software
ERP is a term commonly used to refer to inventory software, but it's not inventory software. The inventory features are only a part of a true ERP solution. An ERP software is much more expensive than an inventory software and takes longer to implement. An ERP software would replace QuickBooks. An inventory software would connect to QuickBooks.
Examples of ERP software would be: SysPro, Acumatica, SAP, NetSuite, odoo or Dynamics.
Examples of inventory software would be: Fishbowl Inventory, MiSys Manufacturing, Advance Pro Tech, Acctivate, Cin7, Dear Systems, Unleashed, Zoho, SOS Inventory, Data Ninjia, Katana MRP, QStock, SKU Bana, 3PL Central, inFlow and QuickBooks Commerce.